Our History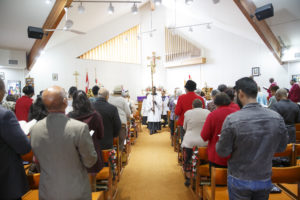 The Anglican Mission in Malton began in 1945, when services were held in a tent. Later, accommodations were shared at Old Victory Hall. In 1958 a portable was erected on Merritt Ave., and commissioned in the name St. Hugh of Lincoln.
In 1966, the Diocese of Toronto purchased the present property, where a new portable was erected in 1967. The old portable was moved on site to house the Sunday School and provide a meeting place.
A permanent building became a reality in 1977, and with the closing of St. Edmund the Martyr Anglican church in Toronto many memorials and artifacts from that parish were transferred to St. Hugh. In exchange for this a request was made to add the name of St. Edmund to the church and in 1977 the parish was renamed St. Hugh & St. Edmund
---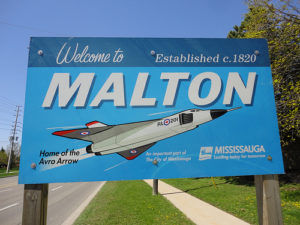 Our Community
Malton was first settled in approximately 1820 and was founded by Richard Halliday who was from Malton, Yorkshire in England. The community developed around the "Four Corners" of Derry and Airport roads. In the 1840's land was cleared northwest of the Four Corners and became known as Malton Village.
By 1850 the village consisted of a general store, a cobbler shop, several hotels and churches, and a blacksmith shop. The arrival of the Grand Trunk Railway in 1854 resulted in Malton growing to be a major grain handling and export centre. It was due to this that Malton was recognized for being one of the great wheat growing areas in Canada.
read more
In 1914 Malton acquired some self-government by becoming a Police Village, electing its own board of trustees and creating by-laws. Malton experienced a major shift from agricultural to an industrial economy in 1937, where the Four Corners expanded with new business due to the population explosion brought on by the new airport.
The Malton Airport, the forerunner of Lester B. Pearson International Airport (branded today as "Toronto Pearson International Airport"), first opened in 1939. Malton was home to several wartime industries during the Second World War, including Victory Aircraft and the British Commonwealth Air Training program. After the war, Victory Aircraft merged with A.V. Roe Canada, who developed the CF-100 "Canuck" and the aircraft which Malton became home for, the famous "CF-105 Avro Arrow".
---
Clergy & Staff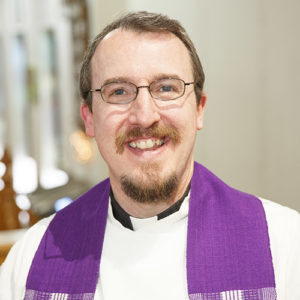 Rev. Jason Prisley
Incumbent
Jason was born and raised in the Beaches area of Toronto and has a religious background in the Baptist Church tradition, attending Fallingbrook Heights Baptist Church as a young adult.
In May 2005 Jason was ordained as a Deacon and began his ministry at Christ Church Deer Park in downtown Toronto as the Assistant Curate.
read more
Following his Curacy, Jason began his ministry at Christ Church Stouffville in May 2007 as the Associate Priest, was named Priest-in-Charge in January 2010 and Incumbent in June 2011.
In March 2019 he became the Incumbent of the parish of St. Hugh & St. Edmund.
Jason enjoys watching hockey, reading, travelling and spending time with family and friends.
Jason lives in Etobicoke with his wife, Melissa, and their two cats.
---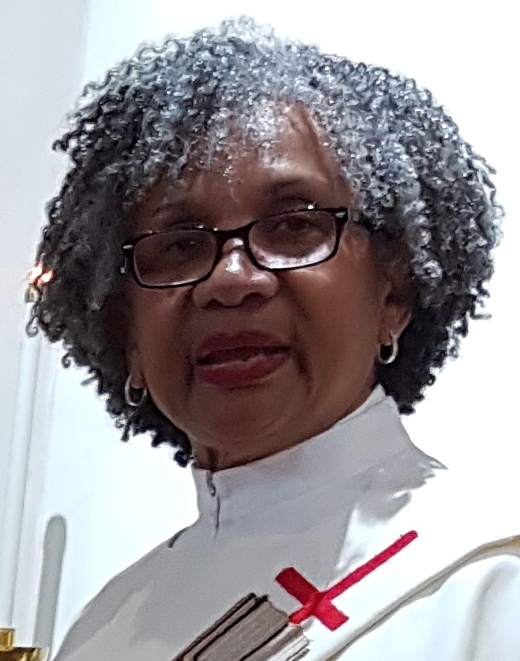 Rev. Aldith Baker
Deacon
Aldith is a Jamaican Canadian who was ordained in 1996 by Bishop Matthews after pursing a Ministry of Religion Certificate at UFT.
Rev. Baker is a wife mother of three sons and Grandmother to nine of the most wonderful grandchildren you have ever met.
read more
I am a RN who have nursed for forty four years at several hospitals across Toronto and finally as charge nurse at a Orthodox Jewish Retirement home. I have been blessed that the Lord have chosen to use me to comfort the Sick and the dying in the most difficult time in their lives. I have had the privilege and honor to care for four of my six best friends in their lives and to their last breath. I am humbled that I have received far more than I have given on this journey called life.
Things I have done: Chaplain to Bishop Finely for three years. I have led the Out reach committee, assisted the priest in organizing parish retreats leading the peoples prayer visiting the shut ins and preparation for Confirmation at St Wilfred's.
After 19 years at St Wilfred's I joined St Hugh and St Edmond here I have led dozens of our youth in confirmation preparedness and six adults where I have learned as much as I taught. I am a storyteller and would often deliver the message in story form both to the congregation and to the Sunday School.
My greatest strength is my ability to laugh at my self, to learn to listen more and to speak less, to accept constructive criticism and to continue to learn.
My hobbies are cooking, entertaining, gardening, crocheting, reading and going for long walks with my husband and the Dogs.
---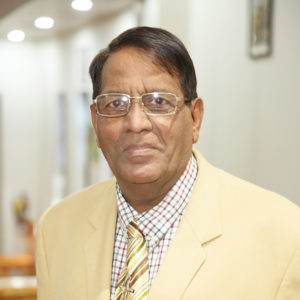 Brother Solomon Bhatti
Lay Pastoral Associate to the South Asian Congregation
Brother Solomon Bhatti has been the Lay Pastoral Associate conducting the South Asian community services since 2011. This community meets at 2pm every Sunday throughout the year and the services are conducted in a combination of Hindi, English and Punjabi. Solomon has played a great role in bringing South Asian Christians and people of other faiths into the weekly worship and fellowship.
read more
Apart from conducting services, Solomon has been organizing house prayer meetings during the seasons of Advent and Lent. These vibrant praise services are hosted by parishioners in their houses and are well attended.
A natural evangelist, Brother Solomon is a valued member of the leadership team at St. Hugh & St. Edmund.
---
Churchwardens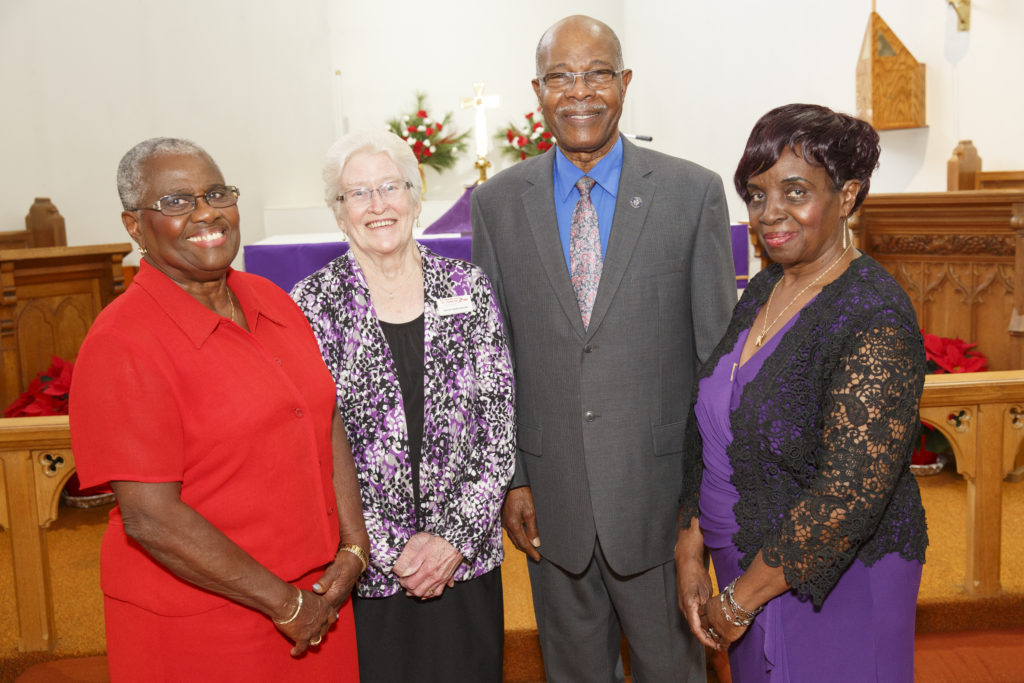 The Anglican Church
St. Hugh & St. Edmund is a parish in the Anglican Diocese of Toronto and as such is a part of a worldwide Anglican Communion.
Below are links to help you learn more about the Anglican Church both locally and around the world.
FAQ
Got a question? We've published some answers to the most common ones. Check out our FAQ Page